Sommer University für Ladies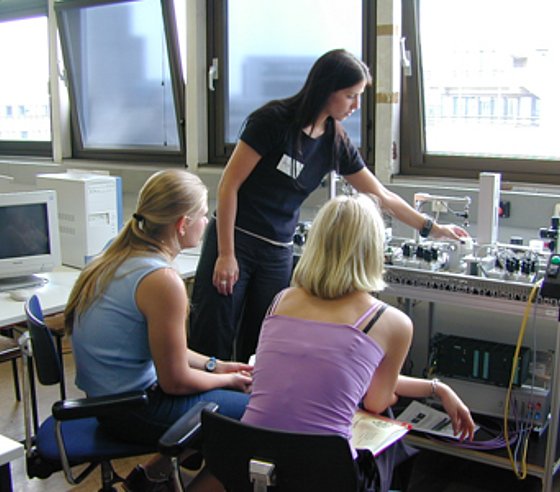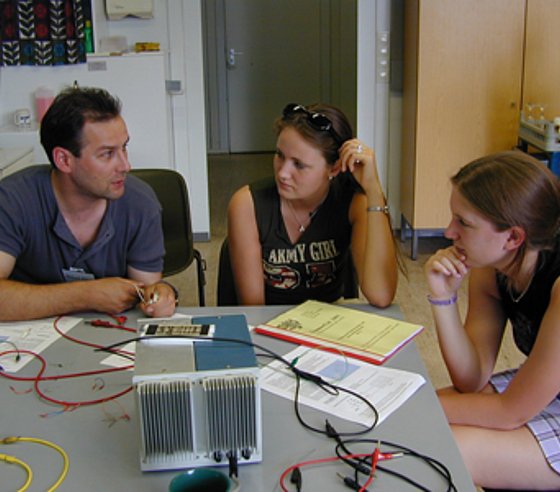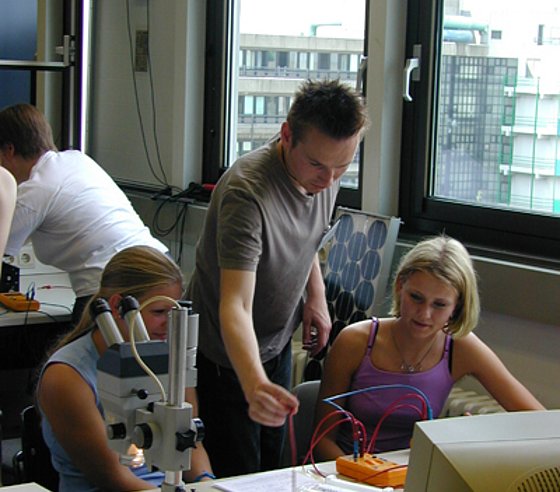 Summer University takes place once a year for a whole week in June/July at the University of Wuppertal. One day is organized by the Electrical Engineering Department:
There is information like
What is Electrical Engineering?
What is Information Technology, what does "international course of studies" mean?
What do the studies look like?
What are the prospects for the future in a field like electrical engineering or information technology?
It should become clear to you that you don't have to be a hardcore electronics hobbyist for years in order to feel comfortable in electrical engineering, NO - simply brains are required and then a whole range of development opportunities are offered.
We regularly invite female graduates to this event so that you can get a personal impression of women who have decided on an engineering profession in electrical engineering or information technology.
In addition, we offer "hands-on electrical engineering" in small laboratory experiments. It is not difficult to take part, we do not require any special previous knowledge.
Electrical engineering is something that can be fascinating and enormously fun, and this is what we want to convey with our event.
In addition to our professors, many scientific staff members of the faculty are also actively involved in this campaign.
Further information on Summer University of Bergische Universität Wuppertal