Aktuelles
Practical Forum of the Faculty of Electrical Information and Media Engineering
Contact & registration for excursions:
"WSW"-Job-Talk with the local energy supplier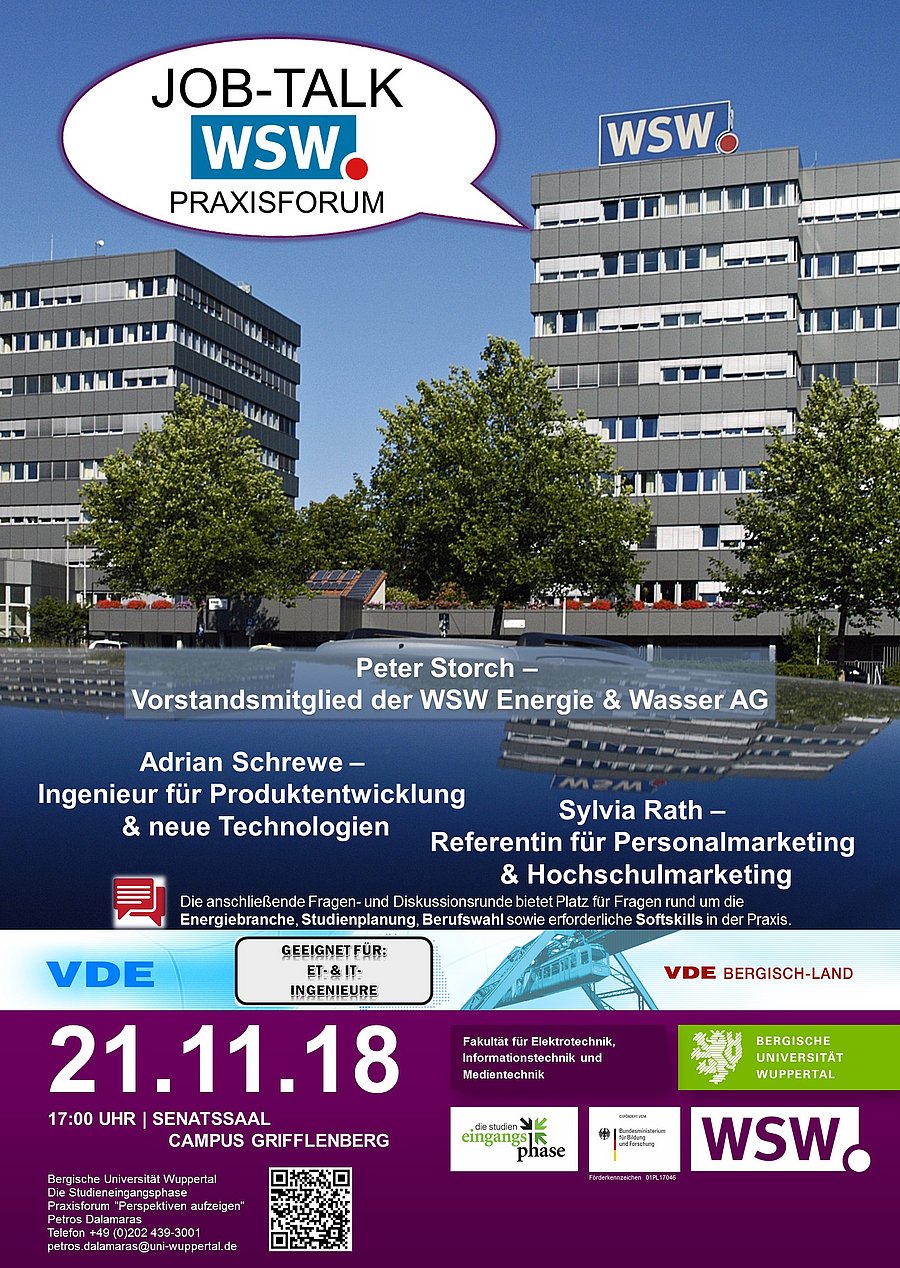 On 21st November, a larger job talk will take place with numerous high-ranking WSW speakers especially for ET and IT engineers. Mr. Storch is a board member of WSW Energie & Wasser AG and will present the company as a local energy supplier for private customers, trade and industry. Mr. Schwere is an engineer for product development & new technologies and will answer all questions relating to the required soft skills in practice. Ms. Rath is a personnel officer and will give application and career tips and point out entry and promotion opportunities! The number of participants is limited. Register quickly!
"IT" job talk with Barmenia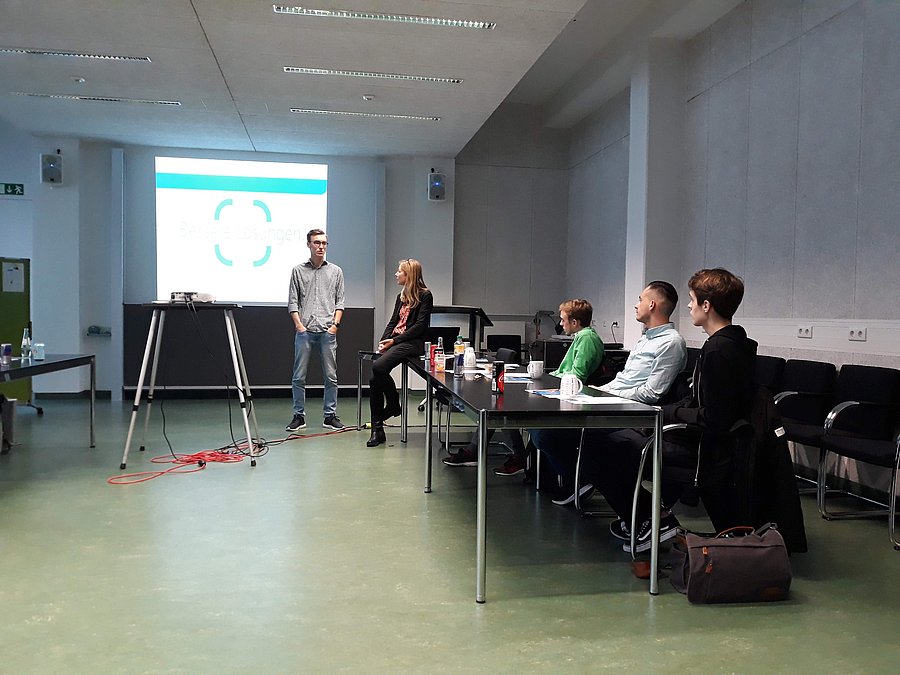 At the first job talk in the new semester, Barmenia presented itself to the IT students of the University of Wuppertal. Mr. Scholz (software developer) gave insights into the IT projects, which ranged from the design of the web portals to APP technologies and for which modern software solutions are created. Mrs. Hentschel (personnel officer) gave application tips and pointed out entry possibilities. Barmenia offers IT students an IT internship, the opportunity to write a bachelor's and/or master's thesis or a student job. In an open discussion round experiences could be exchanged and all questions be clarified.
The event took place in a very pleasant atmosphere with juice and biscuits and the participants' feedback was very positive in the end. Many thanks to Barmenia for the interesting and very informative lecture as well as to the VDE for the support during the job talk! See you next time!