... the Library
A branch of the University's main library, specializing in Electrical Engineering, IT and Printing Technology, is located in building FBZ on Campus Freudenberg. Please follow this link to get to the homepage of the University library.
... the student work rooms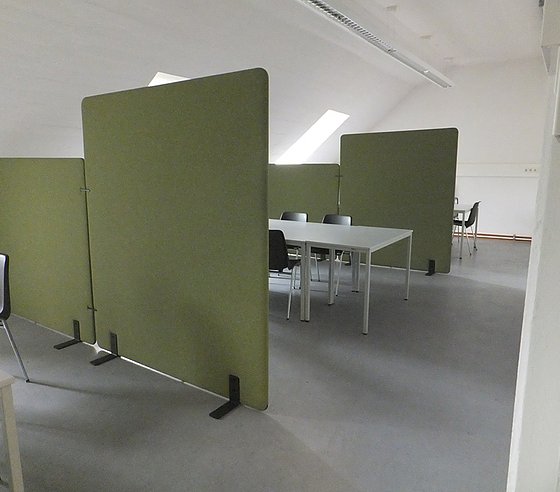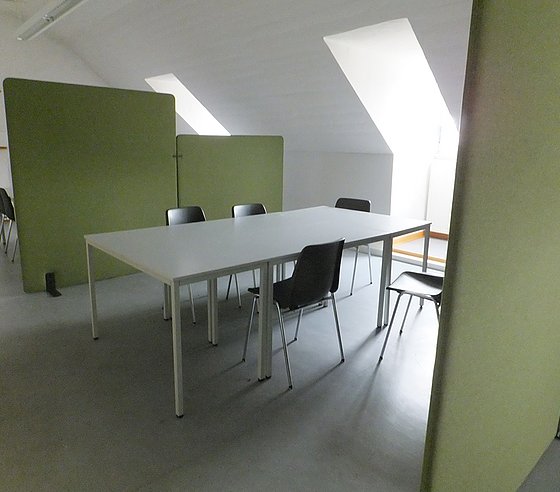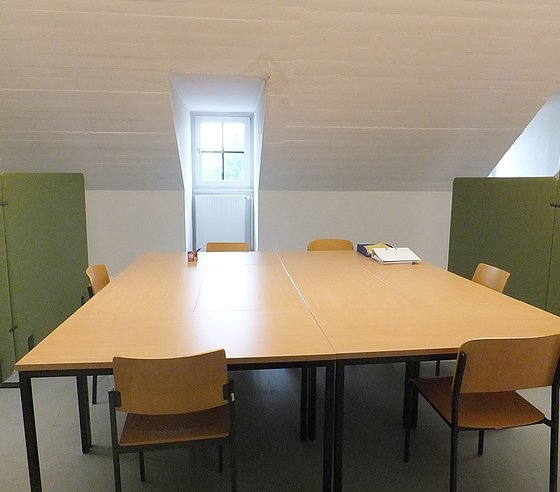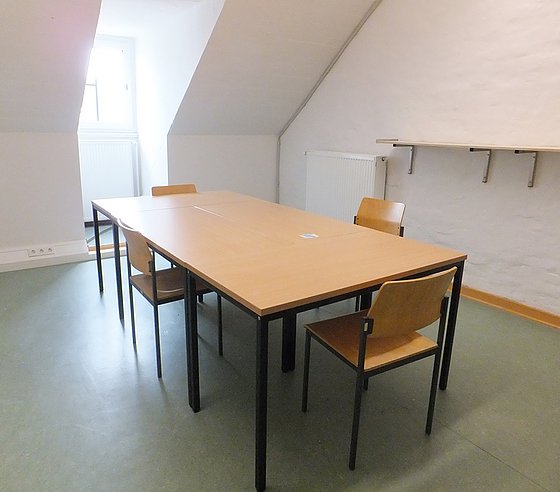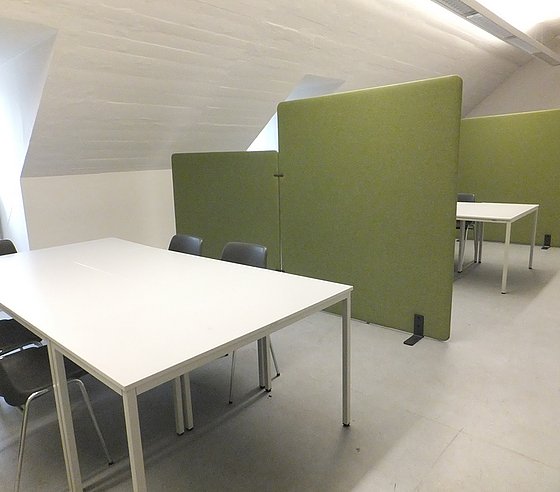 At present the following rooms on Campus Freudenberg are freely available for students and student groups:
Building FE, Room 3.01, 3.02, 3.04 and 3.06
separate areas behind the elevator in the first and second floor, building FC, FE and FG
All seminar rooms, as long as these are not required for an event
These rooms are open and can be used between 7.00am and 7.00pm from Monday to Friday.
Please make use of these work rooms and avoid working in the cafeteria, if possible.
... the quality representatives
You can find your contact person in the Quality in Study and Teaching Network, QSL, here.
... the workshops
Printed circuit board technology
At the Freudenberg Campus there is a printed circuit board technology where printed circuit boards can be produced for projects. For more information click here.
Mechanical workshop
The task of the workshop is to produce components and (partial) apparatus for research and teaching for the professors, engineers and students of the various disciplines within the faculty. Single pieces and prototypes, but also small series, are precisely manufactured according to drawings and consultation in our technologically very well equipped workshop. In addition to contract manufacturing, versatile training and advertising for apprenticeships through student internships is the focus of the workshop team.